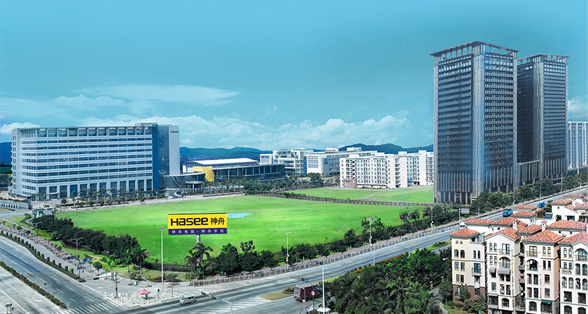 Shenzhen Hasee Innovation Co., Ltd




Founded in 2002, Shenzhen Hasee Innovation Co., Ltd is dedicated itself to providing best computing technology to make a better life for customers. As a national high-tech enterprise, Hasee is always developing and promoting itself in each process of R&D, production, sales and service.



Leading in the market, Hasee has developed a full range of products including laptop, desktop, AIO, graphic card, tablet and so on, reached annual sales revenue over $1.2 billion. Over 15 years of dedication, Hasee has made itself one of the biggest PC manufacturers in the world, and built a great reputation among Chinese customers, even won many prizes and awards by governments and institutions. Moreover, Hasee has expanded business to over 100 countries and districts, its brilliant products received big compliments globally.
Hasee has set up two big factories with each land over 200,000 square meters. The ISO 9001 & 14001 certificated factories are capable of yearly manufacturing 2 million PCs and 6 million mainboards and graphic cards.